Hi! Tell us about who you are and what you do.
I am Nikita, a programmer with a side hobby of UI/UX and design. My most notable projects are DataScript, Rum and Grumpy.Website. I also createad one of the most popular programming fonts: Fira Code.
I moved to Berlin three years ago from the middle of Siberia and I love winters a lot more now. You can always find me tweeting @nikitonsky.
What is your hardware setup?
One laptop to rule them all: M1 MacBook Pro 14". I was also quite happy with M1 Air before it, but this one has a much better 254 DPI 120 Hz screen.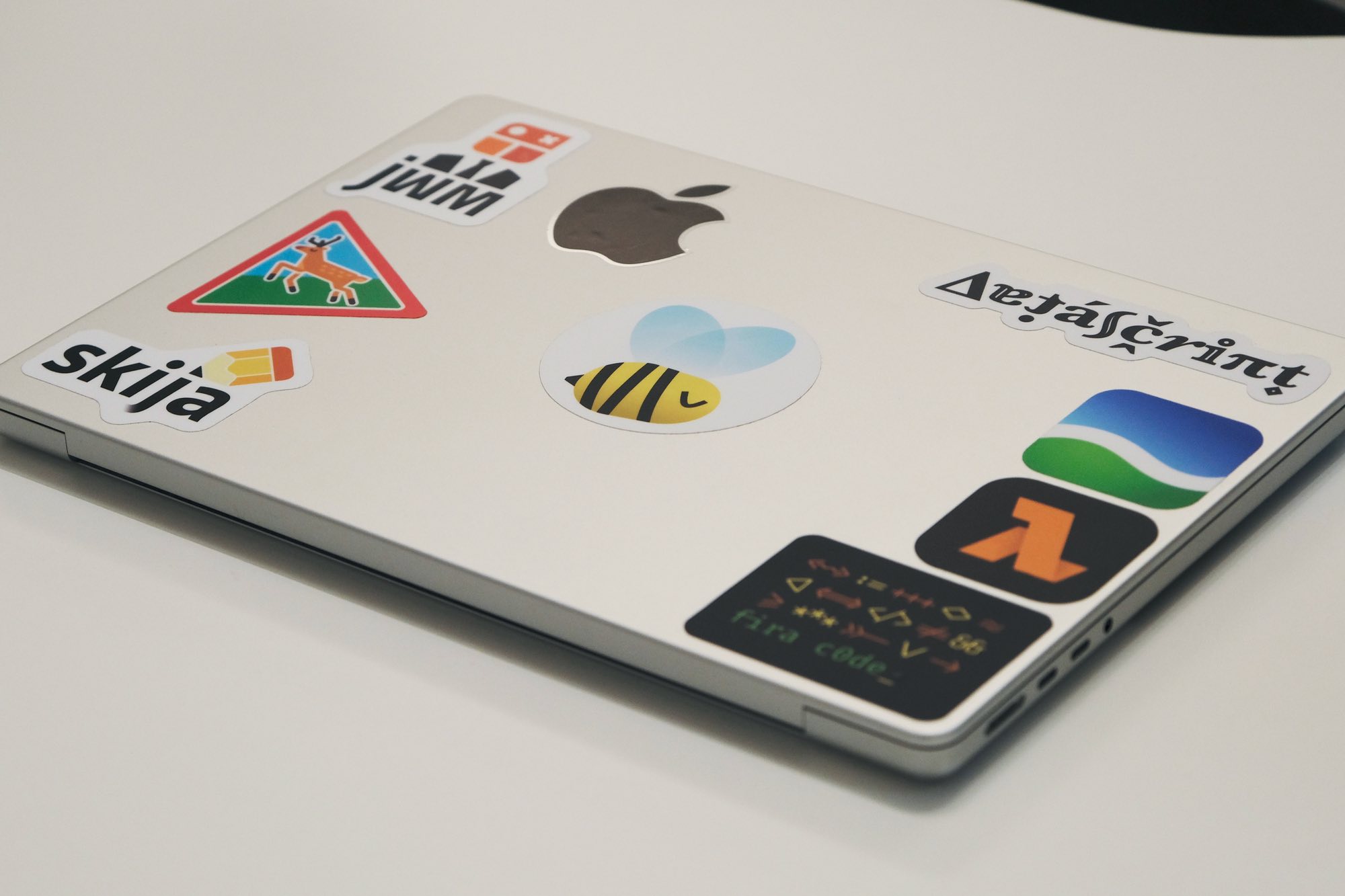 Top lid is branded with logos from my open-source projects that I designed myself. I'm not huge fan of stickers but it does give it personal touch.
For monitor I use 27" LG UltraGear 27GP950-B. It's 4K, which is equivalent to 1080p at 2× scaling. Many people find it too large for their taste, but I don't mind. Any scaling factor besides integers (1× or 2×) look too bad to my eye anyway.
Another important feature of LG 27GP950-B is 144 Hz refresh rate. Because I love smooth animations and much lower latency, even though I work primarily with text. It's still very noticeable. In fact, after I bought my MBP and upgraded iPhone to 13, all my screens are 120+ Hz and wide color gamut, which is a great place to be.
As a stand, I use BONTEC Monitor Bracket and Amazon Basic (I think) laptop holder. I don't really rely on a second screen though and would perfectly fine with just one.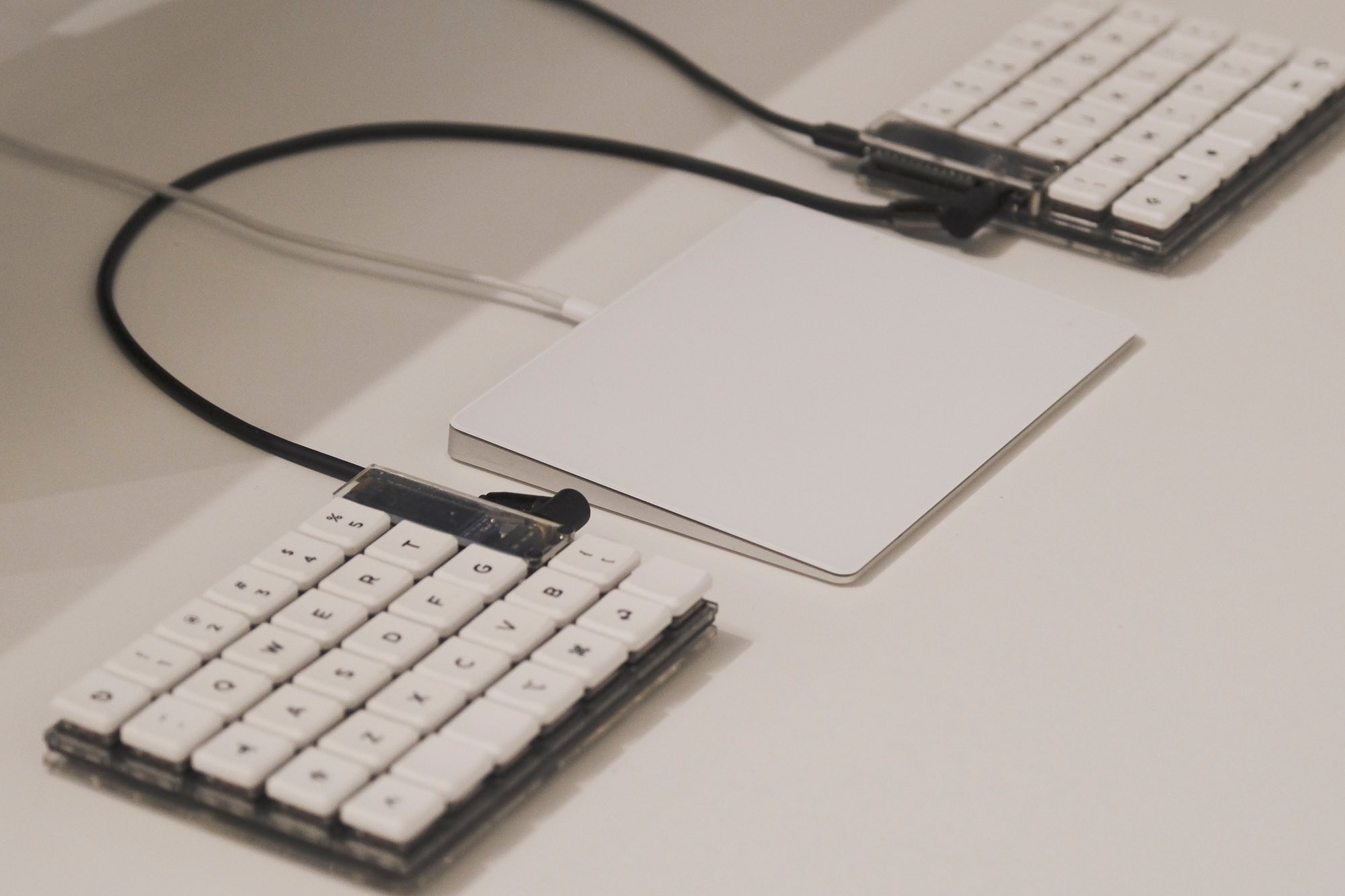 Keyboard is Helix with red Kailh Chocolate V2 Low Profile switches and MBK Choc Low Profile Keycaps that I had to order from Japan and solder myself. Notable details: silent (-ish, at least compared to blues which were so noisy people started complaining), split (my hands ache otherwise), ortholinear (because staggered layouts make no sense), simple grid layout (looks nice), low profile because I like how it looks, 60% because I like pressing digits with single finger.
I don't use mouse and rely on trackpad only, which works great on macOS. Make sure to enable tap to click and three-finger drag!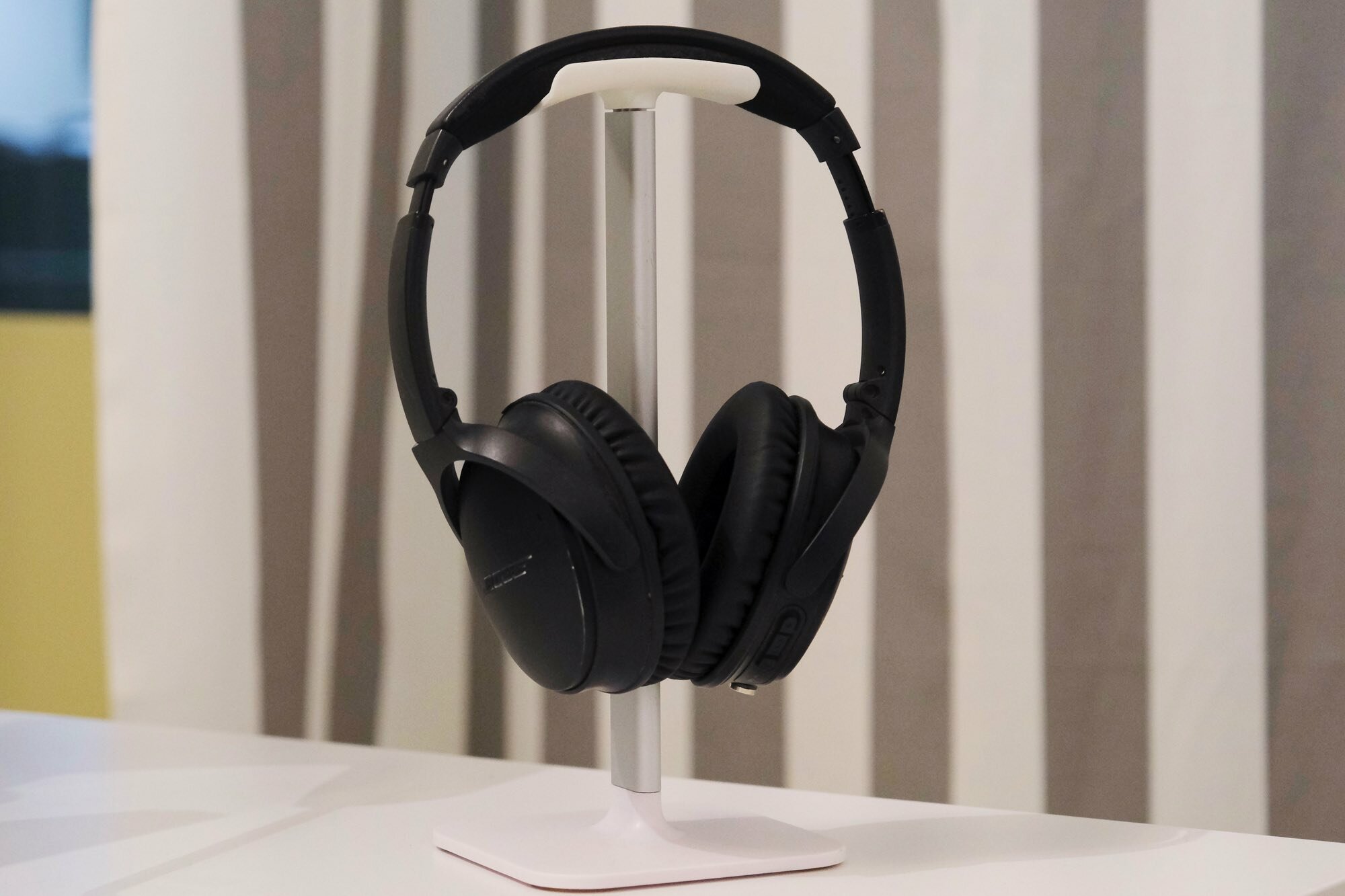 Headphones are old Bose QC35 which still work great. I'm not a big fan of music and I use them for noise reduction mostly. On the go I prefer Air Pods Pro because they are much smaller.
And what are the favorite items in your workspace?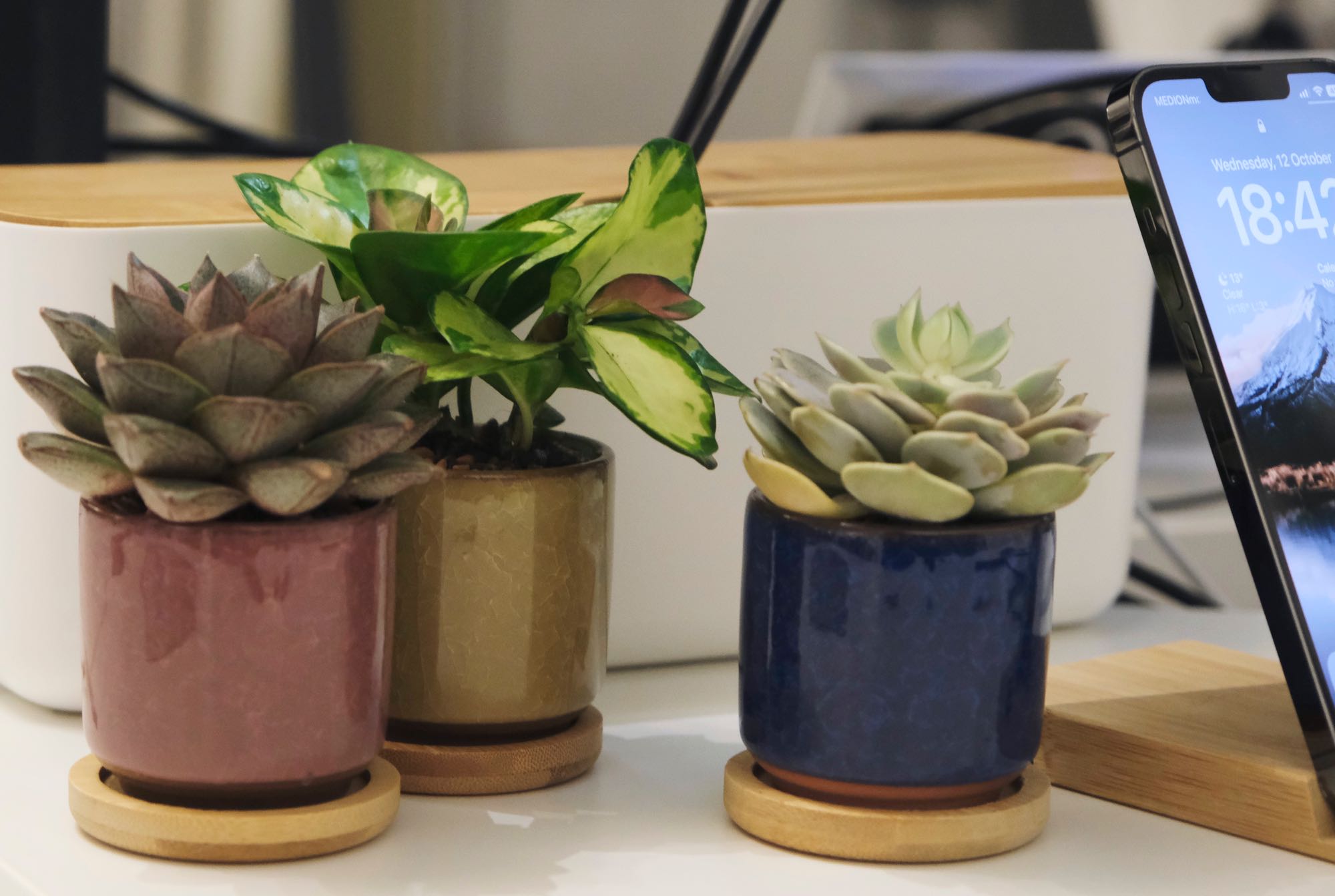 I tried many different fidgets over the yeat, but begleri is the one that stuck with me for a long time. Make sure to buy the one that has metal ends covered in something soft — I destroyed at least one trackpad with metal ones.
I also love cable organizer from Ikea, how it makes all the cable mess look decent.
What is your software setup?
I'm a huge Sublime Text fan and have developed a few plugins for it over the years.
And a few color schemes:
I love how well-made and fast Sublime Text is, and I also like that it doesn't change too fast and it has no fat — no unnecesary features.
For Git, I use Sublime Merge which I find simple yet fantastic. Apple Terminal because I try not to do anything fancy in CLI, and it's very fast.
Dash is an app that I thought I don't need for most of my career, but discovered two years ago and now have it on a system-wide shortcut and in muscle memory. It's fantastic.
Figma and Pixelmator Pro for graphic design.
1Password (I hate login with Google or any other social network and always login with email), Bartender for hiding rarely used menubar icons (it's double useful on notched laptop screen), Dato to show calendar when I click on the clock, ColorSlurp for probing colors, Infuse for playing videos, Raycast as predictable Spotlight replacement, Telegram for blogging, content consumption and communication.
I am also trying to get off Google, so my setup is Firefox, DuckDuckGo, FastMail, Apple Calendar, Apple Photo.
Any favorite programs/apps/tools?
I prefer Syncthing to Dropbox/iCloud/Google Drive/One Drive for its simplicity and no-nonsense attitude.
Unsplash Wallpapers because I love having a beautiful new wallpaper every day.
Rectangle for controlling windows.
Karabiner Elements for remapping cursor keys to home row. Try it, it will change your life.
I am a huge fan of iA Writer, but have since replaced it with Sublime Text. One day, I'll move EVERYTHING into Sublime :)
What are your favorite programming or scripting languages?
Clojure. As simple as that. I can't help but enjoy doing anything in it. It's also a language that resembles how I think the most: what I write is what I think, often literally.
Is there anything you are missing in your setup?
I wouldn't mind 5K/120Hz monitor but those don't exist yet. iMac Pro this year, Apple, please?
I am also dreaming of building even thinner split keyboard (Apple Magic Keyboard-like, but ortholinear and split) with wireless connection one day.
What book comes to your mind that you would like others to read?
I am not a huge books fan, but I watch movies a lot. From less obvious stuff that deserves a lot more attention than it gets (hidden gems) I can recommend, for example, Bored to Death, Get Shorty (TV series, don't confuse it with the movie), The Fall (also a TV show), Slow West, Under the Skin, Dragged across Concrete, and, maybe, The Long Goodbye?